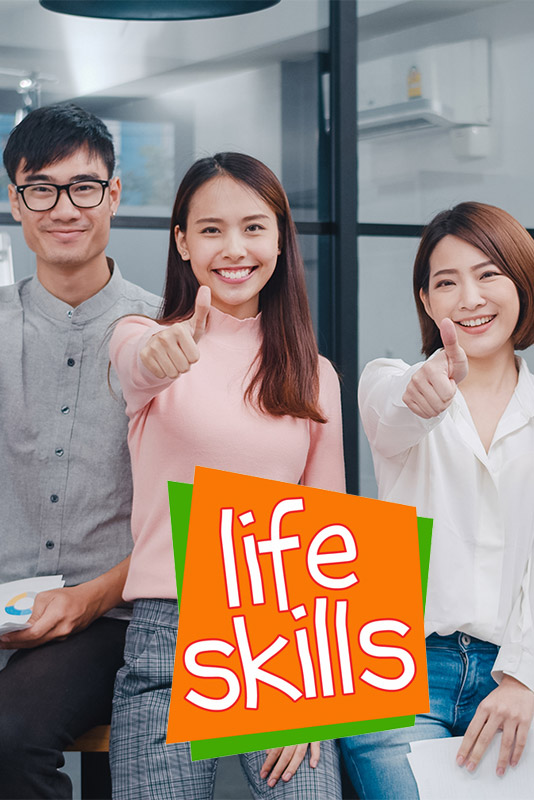 IELTS Learning is the No. 1 institute for IELTS Life Skills. IELTS Life Skills is a test of speaking and listening English which is available at CEFR level A1 and CEFR level B1. The purpose of this course is to help students to meet the requirements of UK Visas and immigration for certain visa categories.


For the best IELTS Life Skills Coaching, join IELTS Life Skills Classes and get the experience of communicating in the English language. Our professionals put their full efforts to prepare the candidates for IELTS Life Skills test so that the students can achieve the best result in both levels i.e. A1 and B1.

A certificated IELTS examiner will judge your performance throughout the Speaking and Listening test based on the following criteria:

The performance of the other candidate paired with you in the IELTS Life Skills test will not affect the assessment of your own performance.
How can you prepare for the IELTS Life Skills test?
You can prepare for and clear your life skill exam at Classic Education. We have a 100% success rate. We deliver a world class tailor made coaching suited to all Life Skills students on the basis of their requirements and previous qualifications.

This test consists of only two modules LISTENING and SPEAKING. The student who is 5th class or lower can pass this exam very easily. And this test is 90% easier than IELTS. No need to give four module tests. We are specialized in this test so we have a special format to teach these levels of students; in short we can assure you 100% positive result.
Why Join IELTS Life Skills Classes at SK Infotech Study Centre?